I Heart Guts || LICENSED Bundle || Nail Wraps
$ 18.00
$ 24.00
PLEASE

NOTE

PACKAGING MAY VARY
🌎 We're eliminating EXCESS packaging for our products. In an effort to become MORE environmentally friendly! 
🌎 Which means the packaging for your product may vary but the NAIL WRAP DESIGN is as pictured!
I Heart Guts plush internal organs make the perfect gift for everything from a broken heart to a tummy ache. Whether you're getting your feet wet in anatomy or want to bone up on your physiology, I Heart Guts will bring a smile to your face and smarts to your brain.
I Heart Guts is the brainchild of anatomically obsessed illustrator Wendy Bryan Lazar, pictured with rectum and colon in hand, who loves internal organs and all they do.
Founded in 2005, our bare-bones family operation strives to offer plush organs with love, style and geeky puns.

This Bundle Contains: 

22 Wrap Set / BONUS: Mini nail file included!
---
INGREDIENTS MAY CONTAIN
Acetic Ether, Nitrocellulose, Glue (Acrylates Copolymer, Titanium Dioxide, Ethyl Acetate) , Acrylic Acid, Noctilucent Powder, Titanium Pigment, Isopropyl Alcohol, Acrylic Resin, Noctilucent Powder, Titanium Dioxide, Glitter Powder, Butyl Acetate, Ethylbenzene, Phosphor, N-Butyl Acetate, Poly Acrylic Acid, Hydroxypropyl Methacrylate, Dipentaerythrityl Hexaacrylate, Ethyl Acetate, Styrene/Isoprene Copolymer, Hydrogenated Poly (C6-20 Olen), Hydroxycyclohexyl Phenyl Ketone, Bis-Trimethylbenzoyl Phenylphosphine Oxide, Pearl Powder, Aluminium Foil.
---
📦 SHIPPING INFO 📦
Need Help?

IMPORTANT SHIPPING INFO!

NOTE: Due to COVID-19 and our reduced capacity, we have modified how many days a week our team processes and ships website orders. In an effort to maximize our time and resources we are currently shipping unfulfilled orders AT LEAST ONCE A WEEK. Then please add shipping times on top of the processing time. Thank you.

📦 $5 Flat Rate U.S. Shipping
📦International shipments depend on weight & location. WE WISH WE COULD DO SOMETHING ABOUT THE HIGH COST OF INTERNATIONAL SHIPMENTS BUT THIS IS ENTIRELY OUT OF OUR HANDS.


Need More Help?
HAVE A CUSTOMER SERVICE INQUIRY OR GENERAL QUESTION?. Open a new chat with us on our website! Click the "CHAT WITH US" icon in the bottom corner to start!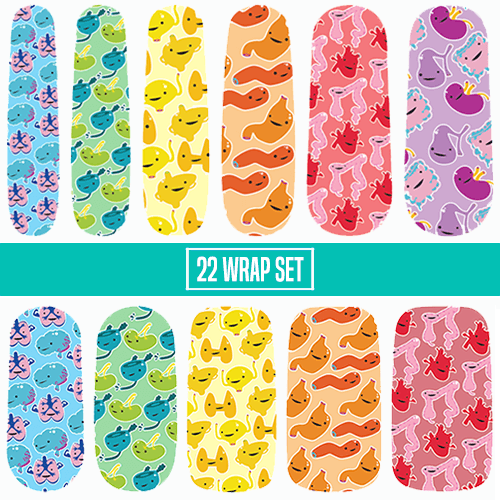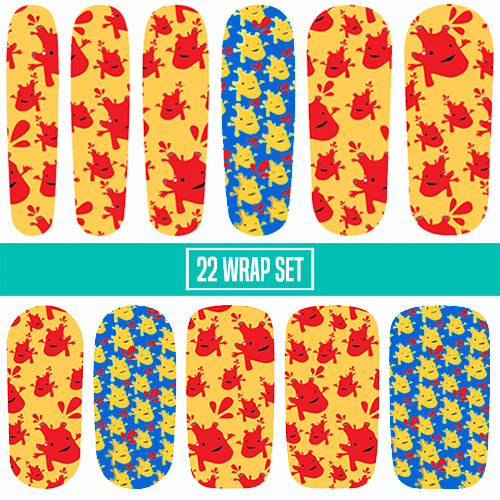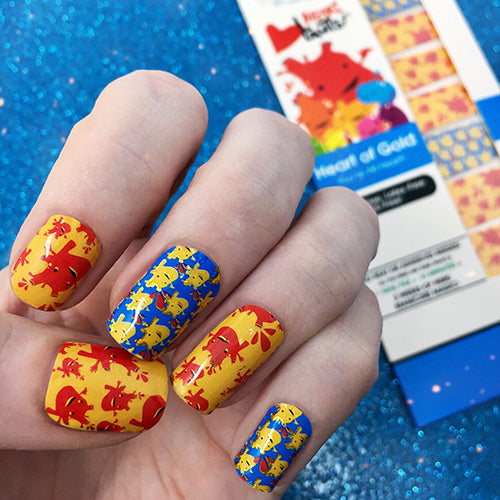 Love these
They're so cute! I work in cardiology and these are right up my alley!
Hey Brandy!
Yass! These are perfect for your career. I am sure that they draw a lot of compliments too. We definitely <3 them! Thank you for the great review and we'd love to see some pics on social media too!
XOXOXOX
EC Team.
Hi Jennifer!
We heart that you left us a great review! Be sure to post some photos on social media!
xoxoxo EC Team