Mystery Grab Bag!
$ 40.00
$ 75.00
This listing is for a MYSTERIOUS BAG O' EPIC LOOT!
*Available for a LIMITED TIME
$120+

in items, which

CAN

include:
Lots lots LOTS of nail wraps! Exclusives, sold out wraps, old favorites and MORE!
Perhaps some exclusive BOOM!Box items & treasures! While supplies last!
Discontinued Lip Serum!

NEXUS OP DESIGNS
Discontinued or exclusive Nerd Makeup! 
Stickers, Nerd Manicure tools & so much more!
Seriously! You need to get in on this deal. A lot of these items were pulled from the deepest darkest corners of our EC vault of epic LOOT! 
**Photos are just an example of what you might find! Ordering multiple Mystery products may result in receiving duplicate items. 
📦 SHIPPING INFO 📦
Need Help?

IMPORTANT SHIPPING INFO!

NOTE: Due to COVID-19 and our reduced capacity, we have modified how many days a week our team processes and ships website orders. In an effort to maximize our time and resources we are currently shipping unfulfilled orders AT LEAST ONCE A WEEK. Then please add shipping times on top of the processing time. Thank you.

📦 $5 Flat Rate U.S. Shipping
📦International shipments depend on weight & location. WE WISH WE COULD DO SOMETHING ABOUT THE HIGH COST OF INTERNATIONAL SHIPMENTS BUT THIS IS ENTIRELY OUT OF OUR HANDS.


Need More Help?
HAVE A CUSTOMER SERVICE INQUIRY OR GENERAL QUESTION?. Open a new chat with us on our website! Click the "CHAT WITH US" icon in the bottom corner to start!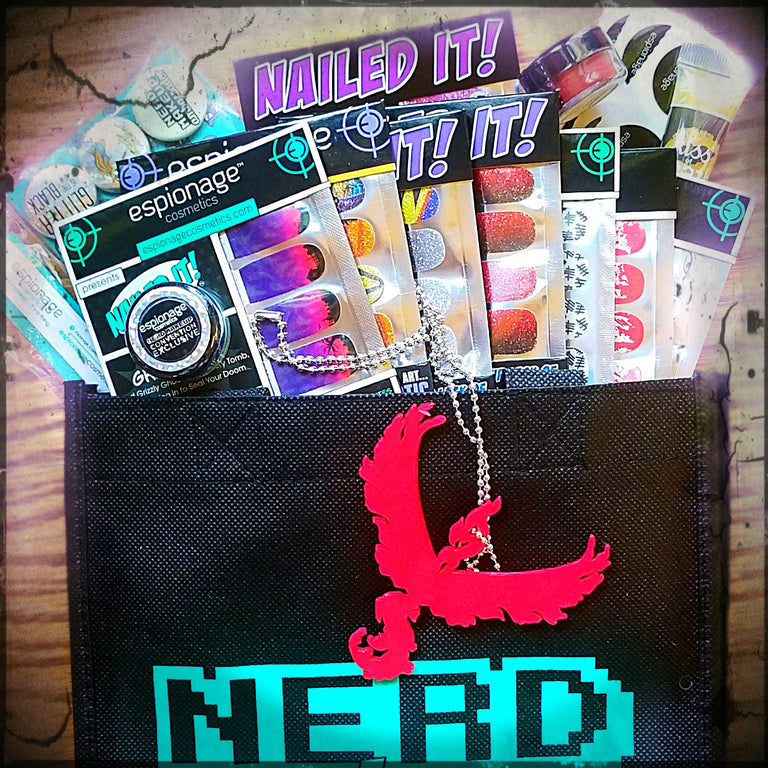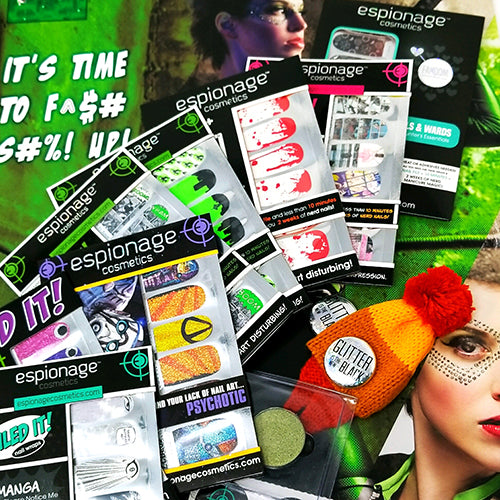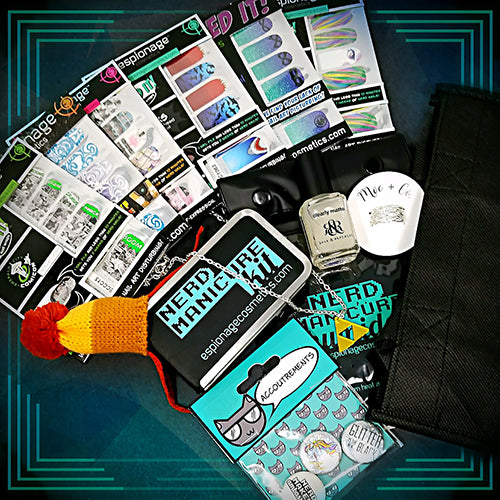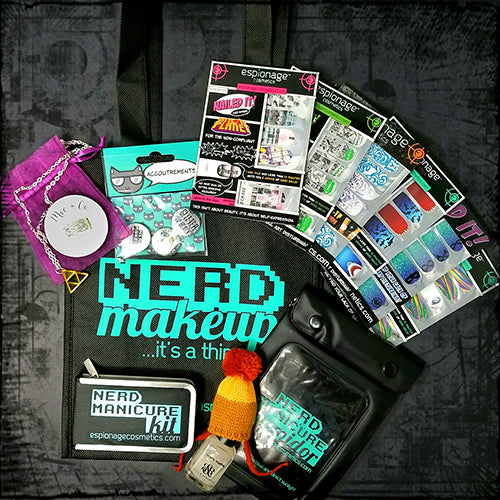 The grab bag was totally worth it! While I haven't ordered from Espionage Cosmetics before this was a wonderful debut ordering experience. Tons of nifty geek wraps, a pretty mineral eye shadow, pins and a handy bag. I even shared some with my daughter. Thank you for curating such a wonderful collection of things.
I love it, everything that came inside my mystery bag was amazing. Ill probably buy another one when they come back
So much great stuff!
Fantastic variety of old and new wrap designs, plus fun goodies. I wish I had ordered two!
Tons of awesome wraps and other little goodies!
My mystery bag had 10 wraps and a few other little goodies in it! I even got one of the discontinued wraps that I missed out on!
Amazing
All the products were good. Even if I wasn't a fan of what the fandom is they're still really cool designs and would wear them all!