8-bit Hearts || Nail Wraps || 14-tip Set
$ 3.00
$ 8.00
PLEASE

NOTE

PACKAGING MAY VARY
🌎 We're eliminating EXCESS packaging for our products. In an effort to become MORE environmentally friendly! 
🌎 Which means the packaging for your product may vary but the NAIL WRAP DESIGN is as pictured!
Pixelated and full of life, these hearty nail wraps are guaranteed to add a little pep in your step! Even in the darkness (these glow red), you'll never run on empty as these are infused with the life force of the mysterious unknown. (We know. We just can't tell you.) With a clear background, you can also paint your nails any color of your choosing and let it bleed through to frame out the heart of this design! With these on, it'll be hard to forget how much we <3 you.
*Note: these nail wraps are on a clear base. 
---
Ingredients
N-Butyl Acetate, Poly Acrylic Acid, Hydroxypropyl Methacrylate, Dipentaerythrityl Hexaacrylate, Ethyl Acetate, Nitrocellulose, Styrene/Isoprene Copolymer, Hydrogenated Poly (C6-20 Olefin), Hydroxycyclohexyl Phenyl Ketone, Bis-Trimethylbenzoyl Phenylphosphine Oxide, Acetic Ether, Glue, Acrylic Acid, Noctilucent Powder, Titanium Pigment, Isopropyl Alcohol
---
📦 SHIPPING INFO 📦
Need Help?

IMPORTANT SHIPPING INFO!

NOTE: Due to COVID-19 and our reduced capacity, we have modified how many days a week our team processes and ships website orders. In an effort to maximize our time and resources we are currently shipping unfulfilled orders AT LEAST ONCE A WEEK. Then please add shipping times on top of the processing time. Thank you.

📦 $5 Flat Rate U.S. Shipping
📦International shipments depend on weight & location. WE WISH WE COULD DO SOMETHING ABOUT THE HIGH COST OF INTERNATIONAL SHIPMENTS BUT THIS IS ENTIRELY OUT OF OUR HANDS.


Need More Help?
HAVE A CUSTOMER SERVICE INQUIRY OR GENERAL QUESTION?. Open a new chat with us on our website! Click the "CHAT WITH US" icon in the bottom corner to start!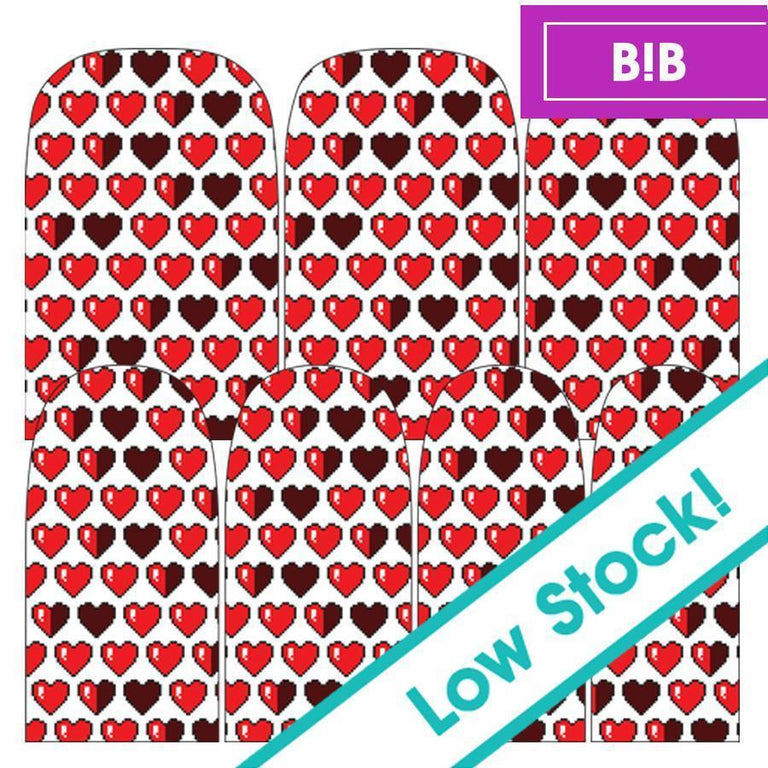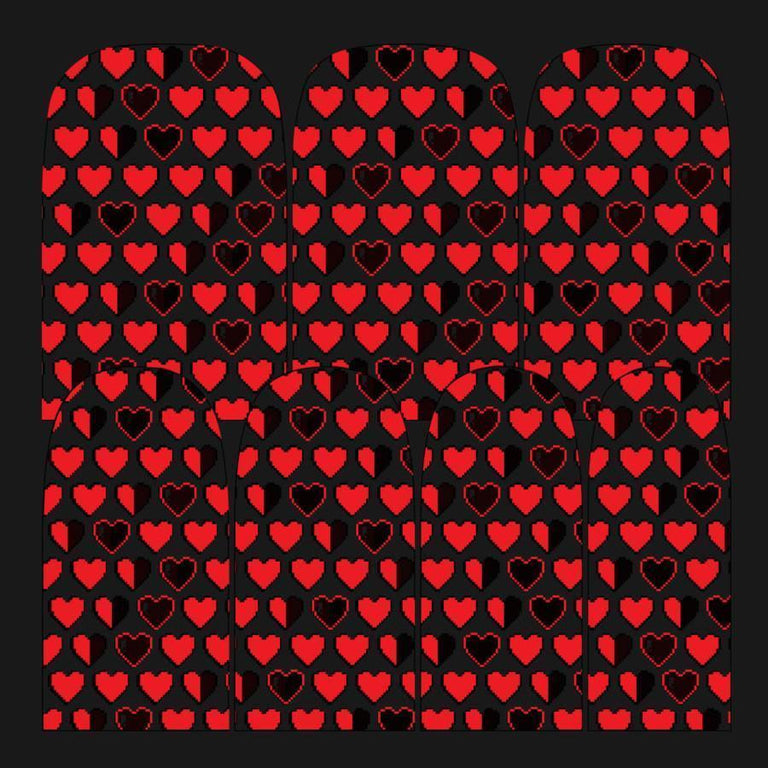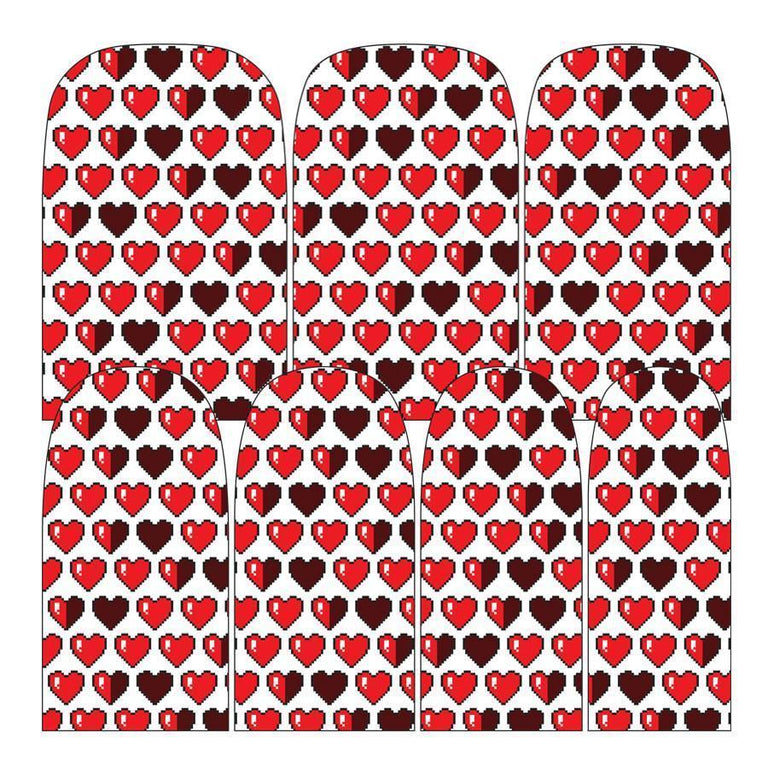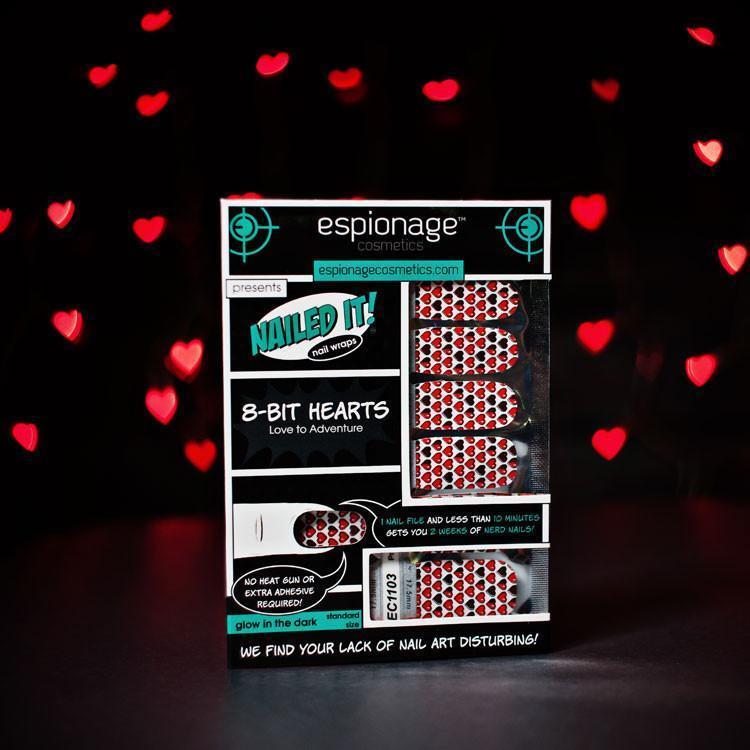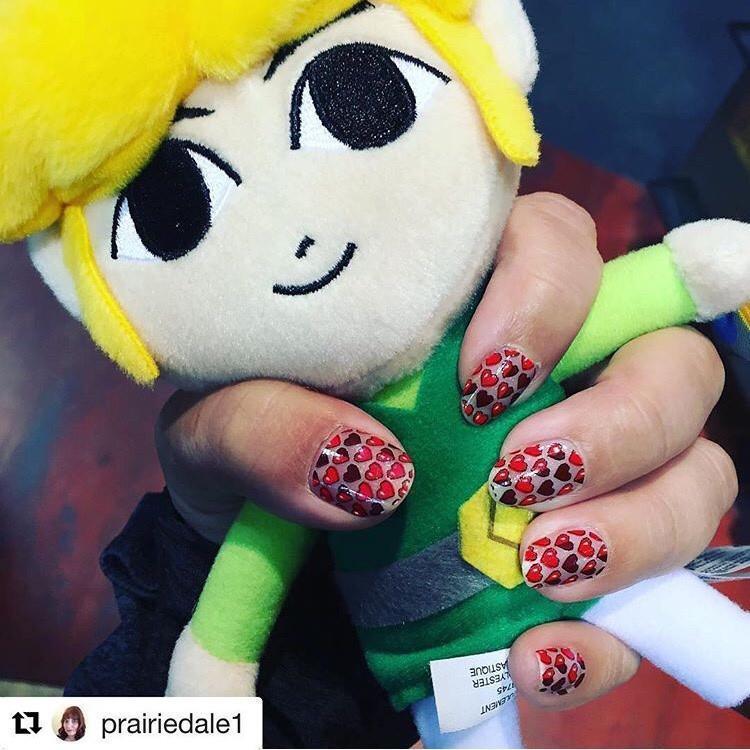 Go Ask Alice, I Think She'll Know
I know these are 8-bit hearts, buy they remind me of Alice in Wonderland still. I love them. The wraps are clear, so you can wear them over any polish color, or just over bare nails. OR BEAR NAILS!
So Cute
I love the hearts on these wraps, so cute and so easy to apply. Perfect for Valentines Day.
Love
I love these, but I wish they glowed a little more. All my other glow in the dark nails glow really bright. These only glow a little. They're beautiful though!
Beautiful look, glow not achieved.
These wraps were beautiful once applied. I got these wraps in my August Boombox. I ended up applying them the next day. I applied them in the car (pics on Insta soon for screenshot or it didn't happen!) on the way to a nerd wedding.
They looked good gorgeous, seemed fitting for the occasion, easy to apply as always, AND the hearts were on a clear wrap which gave an awesome look. I gave them five stars because they are FABULOUS even though I could not get them to glow.
I don't know if my glow in the dark skills are rusty (trying to give them light or get them cold) now that I'm older or just mine were a little wacky - which can happen in manufacturing anything at times. Try as a I might, I never got a hint of glow.
I'd like to point out once more that these are awesome without the glow in the dark effect so getting them to glow would have just been a bonus.
I'd purchase these again when I do another nail wrap haul.